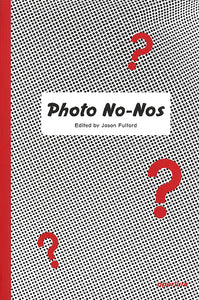 At turns humorous and absurd, heartfelt and searching, Photo No-Nos is for photographers of all levels wishing to avoid easy metaphors and to sharpen their visual communication skills.
Photographers often have unwritten lists of subjects they tell themselves not to shoot—things that are cliché, exploitative, derivative, sometimes even arbitrary. Photo No-Nos features ideas, stories, and anecdotes from many of the world's most talented photographers and photography professionals, along with an encyclopedic list of more than a thousand taboo subjects compiled from and with pictures by contributors. Not a strict guide, but a series of meditations on "bad" pictures, Photo No-Nos covers a wide range of topics, from sunsets and roses to issues of colonialism, stereotypes, and social responsibility. At a time when societies are reckoning with what and how to communicate through media and who has the right to do so, this book is a timely and thoughtful resource on what photographers consider to be off-limits, and how they have contended with their own self-imposed rules without being paralyzed by them.
Jason Fulford is a photographer and cofounder of the non-profit publisher J&L Books. Fulford's photographs have been featured in Harper's, New York Times Magazine, Blind Spot, and Aperture magazine. He has published many books of his work, including Raising Frogs for $$$ (2006), The Mushroom Collector (2010), Hotel Oracle (2013), and Picture Summer on Kodak Film (2020), as well as coedited The Photographer's Playbook (with Gregory Halpern, Aperture, 2014). He is a 2014 Guggenheim Fellowship recipient.
Paperback
320 pages
96 images
July 2021