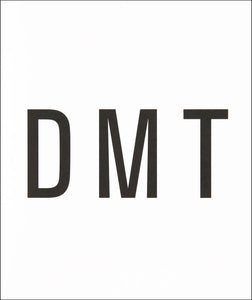 In September 2004, Presentation House Gallery premiered Vancouver artist Jeremy Shaw's new video installation, DMT. Comprised of eight television monitors in an octagonal space, the piece forces an  encounter with people high on the hallucinogen DMT (N,N-Dimethyltryptamine). This intense, hyper-real portrait gallery mimics the synthetic properties of the drug itself. The subjects' immediate recollection of  their out of body experience are described in subtitles. They struggle to communicate, yet are unable to articulate the profound experience. This piece points to the limits of the language and the imagination and the difficulties of social communication. Shaw (aka March 21) produces media-based art works that interpret the youth subcultures of rave, hip hop, graffiti and skateboard. His observations are informed by  personal involvements in these social scenes. The accompanying catalogue includes a forward by curator Helga Pakasaar and texts by Clint Burnham and Monika Szewczyk. The publication includes selected exhibitions and a bibliography.
Co-published with Projectile Publishing. Catalogue designed by Information Office.
Softcover
400 pages
Black & white reproductions
18 x 21.5cm
Publisher: Presentation House Gallery and Projectile Publishing
SIGNED Limited number of copies signed by the artist.