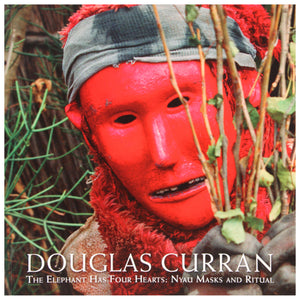 The 2005 exhibition by Vancouver based photographer Douglas Curran is a stunning pictorial record of members of the Chewa people of Zimbabwe. Curran first met members of the Chewa while working on a film in Zimbabwe in 1992. The Chewa he met were migrant workers from Malawi employed on plantations and in mines. Over a period of several years he gradually became integrated into this community in Malawi, photographing and filming their extraordinary rituals associated with a belief system known as Nyau. The Chewa rituals and their masks are part of a complex and spectacular set of beliefs that Curran has been encouraged by the Chewa to document. The exhibition was curated by Gallery Director Bill Jeffries.
Touring Exhibition: The Art Gallery of Calgary, Calgary, the Tropenmuseum, Amsterdam and Origin's Center, Johannesburg, SA.
Design: Catrina Longmuir, printed by Hemlock Printers Ltd.
Softcover
22 colour and 6 b&w reproductions
48 pages
8.5" x 8.5" / 21.6 x 21.6 cm