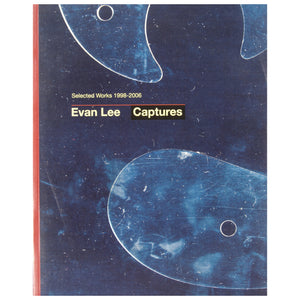 Evan Lee's photographs are explorations of the extraordinary within the ordinary. Lee's work specifically addresses the presence of 'the phenomenal' in the detritus of our secular world. The catalog is an overview of all of Lee's projects since 1998, including his most recent body of work focused on the forms of the ginseng root. The publication includes biographical notes and a list of exhibition works.
Exhibition curated by Bill Jeffries, with a foreword by Jeff Wall, and texts by Christopher Brayshaw, Peter Culley and William Wood.
Book Designer: Alex Hass, Printed by Hemlock Printers
Softcover
68 page colour catalogue 
8" x 10"