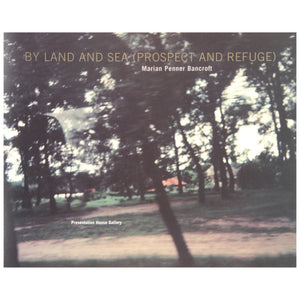 By Land and Sea: Prospect and Refuge is an artist's project and publication which addresses the relationship to landscape as being at the heart of both art and identity. As an artist using photography, Bancroft situates herself in various geographies, not as representative of the omnipotent view, but as an individual among others and within a personal and social history. Her own views are made up of the experience of being an artist, a tourist, and a descendant, each viewed with its own evolved conventions. Catalogue includes text by Marian Penner Bancroft, poem by Fred Wah and essay by curator Karen Henry.
Exhibition dates: November 6 - December 19, 1999 followed by a touring exhibition.
Designer: Metaform, printed by Rainbow Press.
Softcover
38 pages
10 colour and 11 b/w reproductions
November 1999