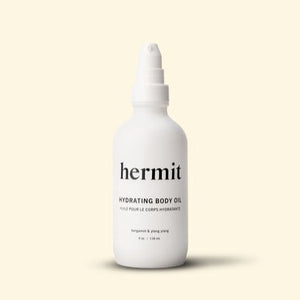 bergamot + ylang ylang 
This blend of quick-absorbing oils hydrates and soothes with a warm, romantic aroma.
Ingredients: Apricot Kernel Oil, Grapeseed Oil, Sweet Almond Oil, Coconut Oil, Bergamot Oil, Ylang Ylang Oil, and Vitamin E Oil.
Bergamot can make your skin more sensitive to sunlight. We recommend avoiding sun exposure immediately after applying this oil.

Handcrafted in Vancouver, BC.